Senior Pastor – Rev. Dr. R. Michael Foley
Dr. Foley has been the Senior Pastor of Ormond Beach Presbyterian Church since 2005.  He earned his Doctor of Ministry degree from Louisville Presbyterian Theological Seminary in 1998 and his Master of Divinity degree from McCormick Theological Seminary in 1979.  An outstanding preacher, he is passionate about growing disciples through worship, bible study, and missional service.  He serves as a Coach and Consultant with the Vital Churches Institute co-leading an Acts 16:5 Initiative team in Grand Canyon Presbytery and is Co-leading a Barnabas Leadership Group in Central Florida Presbytery.  Mike is married to Janet, a registered nurse with the Orlando Veterans Administration Medical Center.  They live in Ormond Beach near the church and close to Janet's son Jason and their two wonderful grandchildren – Skylar and Oscar.
Associate Pastor – Pastor Leigh Jones
Leigh is a native of Georgia and since her baptism as a child she has been an active member of the Presbyterian Church. She graduated magna cum laude from Presbyterian College in 1995. She then attended law school at the University of Georgia and graduated cum laude in 1999. She practiced law in Atlanta for five years but came to realize that she needed a change in her life. In her words, she believed that she was called to help people spiritually instead of legally. She then attended Columbia Theological Seminary and received her Masters of Divinity degree in 2007. While in seminary, Leigh served as supply pastor of Bremen Presbyterian Church, in Bremen, Georgia. She was ordained in October of 2008, and became the solo pastor of Presbyterian Church of the Resurrection (PCR) in Conyers, Georgia. In 2016 Leigh, her husband Chris and two children, Amelia and Ben moved to Ormond Beach where Leigh became the Associate Pastor of Ormond Beach Presbyterian Church. She has been instrumental in growing our intergenerational Sunday School classes, national and international missions, outreach programs to our local schools and the homeless, and focusing on growing the faith of our children and youth.
Director of Music and Arts –
Norris Williams
Ormond Beach Presbyterian Church music director, Norris Williams has served our congregation since 2001. He has degrees in instrumental and choral music from Appalachian State University and has been a music director and voice teacher in the Daytona Beach area for more than 25 years.  He is active as a conductor and Baritone soloist, frequently appearing on the concert stage.  He has also served as Conductor of the Bel Canto Singers, an auditioned community chorus since 2009.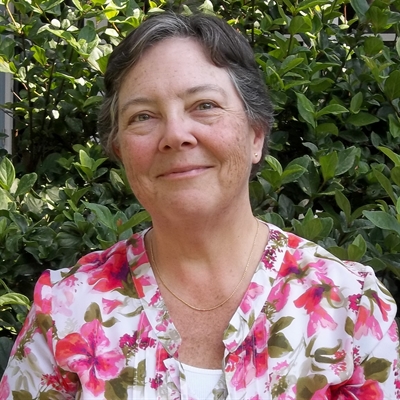 Associate Director of Music – Barbara Larson
Barbara graduated from Wittenberg University in Springfield, Ohio with a Master of Sacred Music Degree in 1980.  She has served as the Director of Music in churches in Springfield, Ohio; Collinsville, Illinois; Coraopolis, Pennsylvania; Newport News, Virginia; New Smyrna Beach, Orange City and Ormond Beach, Florida.  At OBPC, Barbara is the organist, the director of the Glory Bells Adult Handbell Choir, the director of  the Ormond Beach Youth Ringers Chime Choir, and the administrator of the Tuned for Praise concert series.  She also assists with worship planning.   In addition to her church duties she is a collaborative artist/accompanist at Stetson University; the accompanist for the Bel Canto Singers of Daytona Beach and the accompanist for the choirs at Spruce Creek High School.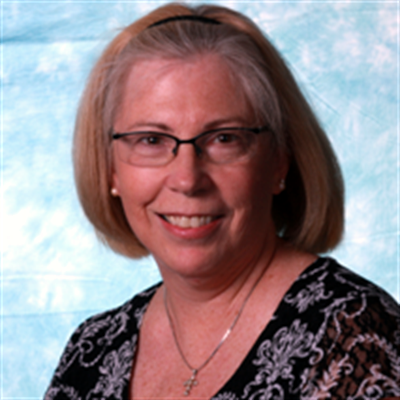 Secretary – Virginia Tedesco
Virginia was born and raised in New Britain Connecticut.  Her first job was, as a secretary, in the employee insurance division of The Hartford Fire Insurance Company in their main headquarters in Hartford, Connecticut.  She had several advancements through her 32 years at The Hartford Company, ending as a IT Programmer Tester.  With the number of years she had worked there she was able to retire.  She had always thought if she had the chance she would love to live in Florida, especially Daytona Beach, having fond memories of vacations there. So in 2008 Virginia, along with her husband, flew down to visit her brother-in-law in Ormond Beach and looked around. To make a long story short, they put money down on a lot, put their Connecticut home up for sale, which sold in 24 hours, and they were on the road to Florida a few weeks later. She worked as a church secretary  for 4 years prior to coming to Ormond Beach Presbyterian Church. They say the Lord closes one door and opens another, and Virginia says she is a testament to that fact.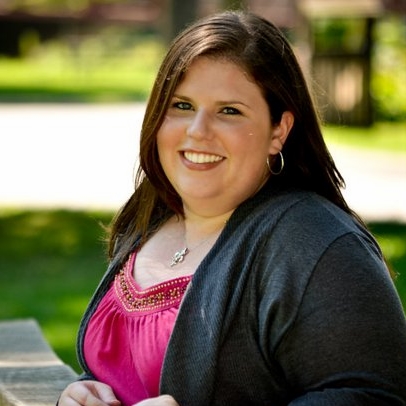 Webmaster – Amanda Wilson-Stovall
Amanda has grown up in the Ormond Beach area and has attended Ormond Beach Presbyterian Church since 1992.  She has been an active part of OBPC since she was a child; participating in the children, youth and adult choir, handbells, and sitting on multiple committees. She graduated from Daytona State College, and began working at OBPC in the fall of 2012 as the webmaster. Since she was hired, Amanda has updated and maintained OBPC's website, launched OBPC's Facebook and recently launched OBPC's Instagram. She feels that Electronic Ministry is a way to reach out to people locally and globally with God's message of love through Jesus Christ, and the ways that our church is continuing His work in the world. Amanda is married to Mike, and they live in Ormond Beach near Amanda's mother, sister, and their niece and nephew.