Bridge Pastor – Pastor Radford Rader
I was born on June 28, 1947 in Kansas City, Missouri. the second of four children and the only son. I was baptized and confirmed in the Northeast Presbyterian Church where my grandparents were charter members. Our family did join a Disciples of Christ new church development when I was in 8th grade and I made a commitment to full-time Christian service one summer at their church camp. I was active in area youth leadership, became an Eagle Scout, played some football, and performed in school plays, while working weekends
Rebecca Ann Evans came into my life at a Christmas Party in 1963. We started dating the day after she attended the Beatles Concert in Kansas City on September 16, 1964. We married in her Presbyterian Church on March 30, 1968. Eventually, Rebecca  became a nursing graduate of the University of Tulsa and worked as a Registered Nurse thereafter. We have two daughters: Sara Amberg (Doug) and children, Jackson and Cecilia. They live in Eagle, Colorado; Gina Mohn (Chris) and daughters, Abby Flassig and Hannah Mohn, who live in Ormond.
I attended the University of Missouri and graduated with a degree in English Language and Literatures in 1969. From there, Rebecca and I moved on to Louisville Presbyterian Theological Seminary where I received awards each year. At graduation with a Master of Divinity in 1972 the school awarded me the Fielding Lewis Walker graduate fellowship.  In 1980, I earned a Doctor of Ministry degree from McCormick Theological Seminary (Presbyterian in Chicago).
I was ordained in 1972 and became pastor of the First Presbyterian Church of Blackwell, Oklahoma (246 members).  We added a good number of young couples which was good for a small shrinking town.  I was president of the Quarterback Club, chaired a city task force and was elected to the school board.  Three- and one-half years later, we moved to Tulsa when the Kirk of the Hills (1100- 1650 members) asked me to be their assistant pastor.  Major responsibilities were in worship, preaching, youth, mission, and evangelism.  Over the years, the church called me as an associate pastor and then, I became the acting head of staff. When a new pastor arrived, we accepted a call to be pastor and head of staff of Woodland Presbyterian Church in New Orleans where we grew in numbers, founded The House of Ruth a dispersed housing program for homeless families, remodeled the fellowship hall, built a sanctuary and had great boiled crawfish dinners (615-750 members).  In 1989, Ormond Beach Presbyterian called me to succeed the Reverend Ernie Haddad. We continued the Haddads' mission emphases, financed and built OBPC's first Habitat for Humanity house.  We remodeled and enlarged the sanctuary and converted what was a Christian education building into the present multi-use facility. After my heart attack, we downsized our lives in housing and church responsibilities returning to Tulsa and the small but dynamic College Hill Presbyterian (146 members).  In 2006, I began doing interims and completed four before retiring in 2012: Head of Staff at Port Orange Presbyterian (2006-2008); Associate Pastor at First Presbyterian, DeLand (2008-2009; Head of Staff at Central Presbyterian Church, Denver, Colorado (2009-2010); Head of Staff of First Presbyterian, DeLand (2010-2012) . I have been serving as Parish Associate at Westminster by the Sea Presbyterian in Daytona Beach Shores since March of 2019.
I still love hiking in the mountains, snow skiing and National Parks. I work at in flower beds and play at golf.
Director of Music and Arts – Norris Williams
Ormond Beach Presbyterian Church music director, Norris Williams has served our congregation since 2001. He has degrees in instrumental and choral music from Appalachian State University and has been a music director and voice teacher in the Daytona Beach area for more than 25 years.  He is active as a conductor and Baritone soloist, frequently appearing on the concert stage.  He has also served as Conductor of the Bel Canto Singers, an auditioned community chorus since 2009.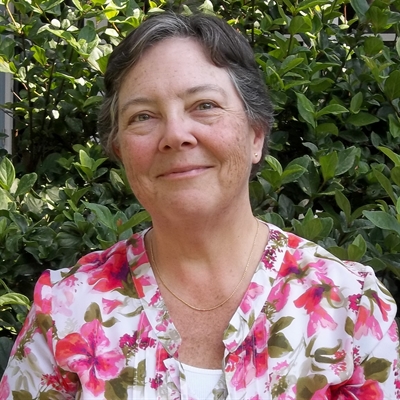 Associate Director of Music – Barbara Larson
Barbara graduated from Wittenberg University in Springfield, Ohio with a Master of Sacred Music Degree in 1980.  She has served as the Director of Music in churches in Springfield, Ohio; Collinsville, Illinois; Coraopolis, Pennsylvania; Newport News, Virginia; New Smyrna Beach, Orange City and Ormond Beach, Florida.  At OBPC, Barbara is the organist, the director of the Glory Bells Adult Handbell Choir, the director of  the Ormond Beach Youth Ringers Chime Choir, and the administrator of the Tuned for Praise concert series.  She also assists with worship planning.   In addition to her church duties she is a collaborative artist/accompanist at Stetson University; the accompanist for the Bel Canto Singers of Daytona Beach and the accompanist for the choirs at Spruce Creek High School.  
Temporary Family and Youth Administrators – Katy Steinberg
Katy Steinberg is an ordained pastor in the Presbyterian Church USA with prior experience in youth and children's ministries at both Christ Presbyterian and Port Orange Presbyterian. After getting her Masters of Divinity from Columbia and Dubuque Theological Seminaries, she felt led to start a whole different kind of church. And so Missing Peace was born, a place for doubter and disciple to come together and experience the message of Jesus through a wide variety of activities.  Katy is also the acting chair of the Evangelism Committee at Central Florida Presbytery, and speaks to churches and presbyteries about outreach, connection, evangelism, and the future of church. 
Ormond Beach Presbyterian has been a supporting partner of Missing Peace in its early days, and has asked Pastor Katy to come on in a temporary position to help "stabilize the ship" for family ministries. She will be with us for only 10 hours per week, for the next 8 weeks, and will use that time to help pave the way forward for our youth, children, and families.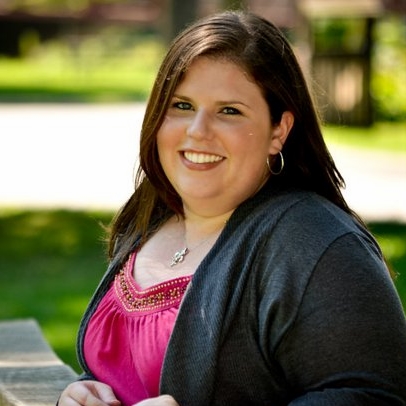 Webmaster – Amanda Wilson-Stovall
Amanda has grown up in the Ormond Beach area and has attended Ormond Beach Presbyterian Church since 1992.  She has been an active part of OBPC since she was a child; participating in the children, youth and adult choir, handbells, and sitting on multiple committees. She graduated from Daytona State College, and began working at OBPC in the fall of 2012 as the webmaster. Since she was hired, Amanda has updated and maintained OBPC's website, launched OBPC's Facebook and recently launched OBPC's Instagram. She feels that Electronic Ministry is a way to reach out to people locally and globally with God's message of love through Jesus Christ, and the ways that our church is continuing His work in the world. Amanda is married to Mike, and they live in Ormond Beach near Amanda's mother, sister, and their niece and nephew.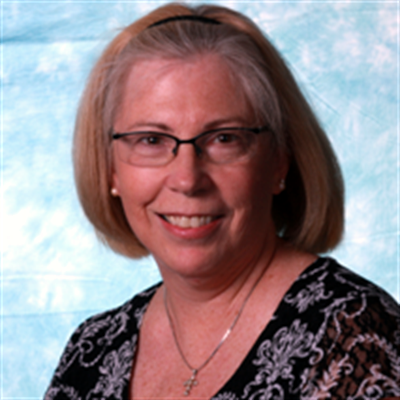 Secretary – Virginia Tedesco
Virginia was born and raised in New Britain Connecticut.  Her first job was, as a secretary, in the employee insurance division of The Hartford Fire Insurance Company in their main headquarters in Hartford, Connecticut.  She had several advancements through her 32 years at The Hartford Company, ending as a IT Programmer Tester.  With the number of years she had worked there she was able to retire.  She had always thought if she had the chance she would love to live in Florida, especially Daytona Beach, having fond memories of vacations there. So in 2008 Virginia, along with her husband, flew down to visit her brother-in-law in Ormond Beach and looked around. To make a long story short, they put money down on a lot, put their Connecticut home up for sale, which sold in 24 hours, and they were on the road to Florida a few weeks later. She worked as a church secretary  for 4 years prior to coming to Ormond Beach Presbyterian Church. They say the Lord closes one door and opens another, and Virginia says she is a testament to that fact.