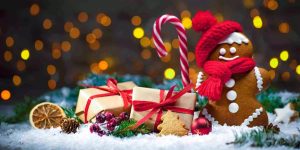 The Henry Logan Lunch will be held Friday, December 8, at 11:30 a.m. in the Haddad Fellowship Center. This event is hosted to keep the kindness of Henry Logan alive and to remember his letter to Reverend Ernie: "Dear Ernie: I am enclosing a check to provide a Christmas dinner for people who will be alone and without family during the holidays.
If you ever had to eat alone, you would know how hard it is. I think it does a lot of lonely people good to have a chance to share a joint meal." ~ Henry Logan.
You are invited to bring a friend and transportation is available. Contact any Deacon or call the church office to make your reservation. Deadline for reservations is Nov. 30.