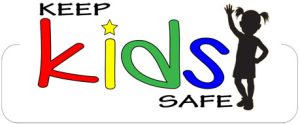 KEEPING KIDS SAFE TRAINING Sunday, April 23, 2023
Jesus said, "Let the little children come to me, and do not hinder them, for the kingdom of heaven belongs to such as these." Matthew 19:14
In an effort to assure the continued safety of OBPC children and youth while at church functions, all adults working in the children's ministry or family ministry events are required to attend Keeping Kids Safe training and to have a clear background check. If you have received this training in the past, but it was longer than five years ago, please consider taking this course as a refresher.
If you would like to be certified to work with our youngsters, you are invited to attend the training session planned after church from 12:00 pm to 2:00 pm on Sunday, April 23, 2023 rooms 9 & 12.Lunch will be provided.
If you have any questions, please feel free to reach out to Lisa Benitez at lisa@presbyteriancounseling.com.
Please RSVP to the church office ( 386 441-0300) by Friday, April 14 to reserve your space.