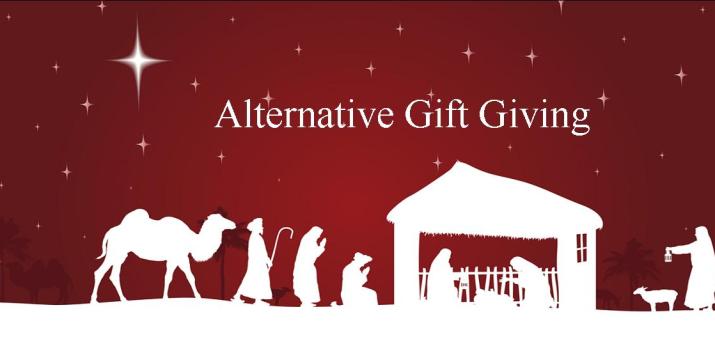 An alternative Christmas gift is a gift worth giving; one that transforms the world.'
When charity is used in Scripture, usually it means love, but it also means giving to help the needy, an act of kindness and generosity to others. As Christians we are called to be charitable. When you're giving to charity, picture yourself helping Christ, because by serving others, you are serving Him.
Rather than buying gifts for someone on your list this year, why not donate the same dollar amount to a charitable organization? Maybe you would like to honor the memory of a loved one? Or maybe you would like to make a charitable donation before year end? Alternative Christmas Giving may be the answer you are looking for.
The Outreach Committee has provided us with an opportunity for gift-giving alternatives. They have selected 8 charities from which you can choose. You can select a charity that helps in our community, in our nation or in a foreign country.
You will be able to make your gift selections before and after church on December 5, 12, and 19 at a table outside the entrance to the church.
• Bethlehem Ministries • Thornwell • Halifax Urban Ministries • Presbyterian Counseling Center • Duvall Homes • Rose Marie Bryon Children's Center • Habitat for Humanity • Family Renew Community