Music Ministry
"O sing to the Lord a new song, for he has done marvelous things." Psalm 98:1

Chancel Choir
The Chancel Choir leads our congregation in song at our weekly 10:30 a.m. worship service. The choir sings a variety of sacred music styles while maintaining an emphasis on traditional choral literature. Rehearsals are on Thursday evenings from 7:15-9:00 p.m. from August through May. Choir membership is open to all who like to sing and have a desire to serve the Lord by sharing their musical gifts. If you would like further information please contact our music director, Norris Williams or our assistant music director, Barbara Larson.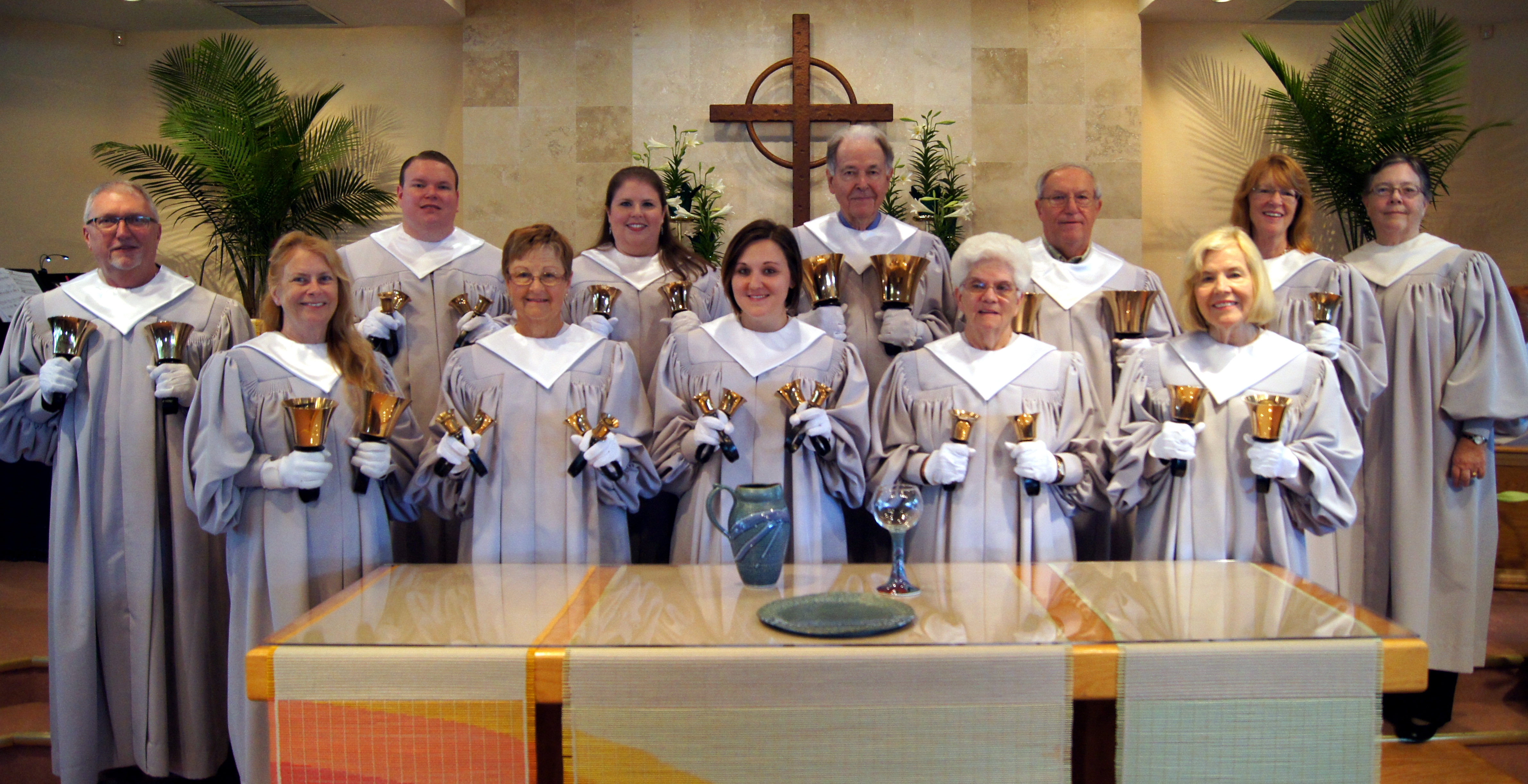 Glory Bells
The Glory Bells handbell ensemble is a group of dedicated members who love to ring God's praise! The Glory Bells ring at our 10:30 a.m. worship on a monthly basis. Bell choir members also frequently accompany our choir and congregation in special musical presentations. The Glory Bells rehearse on Thursday evenings at 6:00p.m. from September through May. Membership is open to everyone although some music reading experience is very helpful. If you would like more information, please contact our music director, Norris Williams or our handbell choir director, Barbara Larson.
Ormond Beach Youth Ringers
The Ormond Beach Youth Ringers are an outreach of the Music Ministry at OBPC. Each Wednesday afternoon, 11 ringers meet to practice and learn music for chimes. They present a Christmas concert each December and they help lead worship on the Sunday after Easter. Team work and fun combined with music education help to make these young people well-rounded musicians!

Montreat
Every year members of our Chancel Choir, Glory Bells, and congregation travel together to the mountains of North Carolina for a week of music and worship at Montreat College. This week includes daily worship services, vocal technique in choir practice, classes on musical technique for bells, liturgical dance, Bible study, and so much more. It is a time for reflection on God's presence in your life and to witness his power and beauty in the world we live. In the week spent together the time of fellowship at the dinner table, living room, and front porch bonds the OBPC members in a new way that lasts through the years that follow.