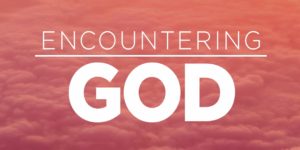 This Summer, July – August Is there a special song, a breathtaking picture, a beautiful place, a joyful activity, an experience or a particular Bible story about an encounter with God that helps you feel close to God? Sunday mornings, 9:00-10:00 AM, from July 7-August 25, join us in room 9 to share how you encounter God and to hear how others do the same. This is a time for all ages to share stories and grow closer to God through this community. Maybe you encounter God as you walk on the beach, work in the garden, go for a run? Or perhaps you encounter God when you play music or see a stunning picture, or when you hear a particular passage from the Bible or story about how one of our ancestors in the faith encountered God? Moses encountered God with a burning bush and Paul on the road to Damascus. The psalmist encountered God as he looked unto these hills.
Join us for this very special time to share for all ages. To learn more or sign up for a Sunday to share,
contact the church office, or fill out the insert that will be in the Sunday bulletin soon.