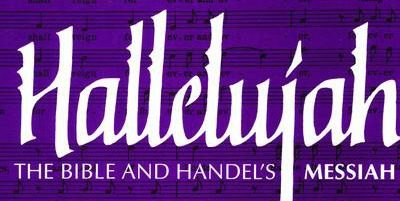 The Library Class invites any who are interested in the Intersection of music and Scripture to join the Advent study December 3rd on the Bible and Handel's Messiah. Using this moving work by Handel, the group will reflect on how music touches our souls and how God's...
read more
12/10 "Peaceful Dreams"
Matthew 1: 18-25
12/17 "Searching for Joy"
Luke 2: 8-15
Christmas Eve Worship – December 24th:
10:30AM Join us for our morning worship as we sing Christmas Carols and listen to the story of Jesus' birth enacted by our children.
5:00PM Join us for our Candlelight worship service as we sing Christmas Carols, and gather at the table to celebrate Christ with us in the Sacrament of Holy Communion.
Please note: No Christmas Day service.
1/7 Mark 1: 4-11
Baptism of the Lord 
1/14 John 1: 35-42
Come and See
1/21 Mark 1: 14-20
Follow Me
1/28 Dr. Robert Tuttle Preaching
2/4 Mark 1: 29-39
Gathered Around the Door